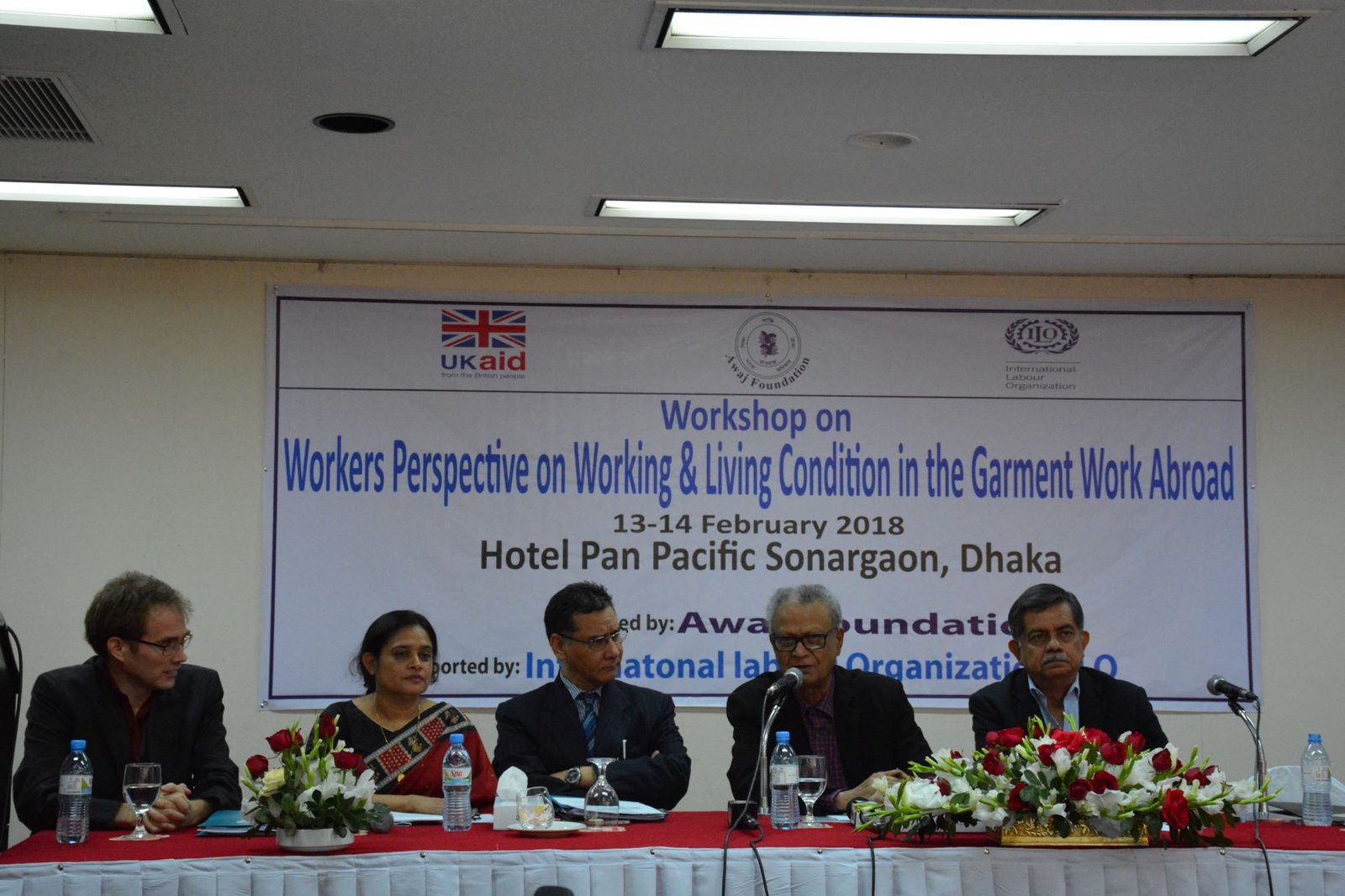 On 13-14 February 2018, Awaj Foundation, with support from ILO's Work in Freedom (WIF) program funded by DFID, organized a 2-day workshop on 'working and living conditions of women garment workers abroad'. The workshop brought together national and international experts from labour rights organizations, trade unions, CSOs, INGOs such as Asia Floor Wage, print & electronics media, academics, recruitment agency representatives, government representatives and policy makers. Testimony was heard from returnee women garment workers on their experience working in Jordan and Mauritius.
The discussions emphasized the need for more training and awareness among migrant workers on their rights abroad so that they are not vulnerable to abuse. Government agencies, such as high commissions, should play a more active role in ensuring the safety of workers. Participants also discussed the lack of benefits offered to migrant workers in destination countries, such as lack of unionization rights, decent accommodation and working conditions. Arbitrary dismissals and forced deportation were also common in the countries discussed.
Through group-work the participants identified a set of gaps and formulated recommendations to solve the problems facing migrant garment workers. These were submitted to the chief guest, Honorable Minister Mr. Nurul Islam BSc of the Ministry of Expatriate Welfare and Overseas Employment. The recommendations emphasized formulation of transparent MoUs between sending and receiving countries, better training for workers on rights and cultural adaptation and coordination between CSOs & trade union groups between sending and receiving countries.
Workshop report: Workers' Perspective on Working & Living Conditions in Garment Work Abroad